Do you sell or promote WordPress products or services?
If you do, how long does it take you to plan, research and write content for your own blog? How much is your time worth, and could you not be spending this time doing something more productive, like finding and servicing more clients?
If you outsource your blog content writing, how much does it cost you to create a quality blog post, tutorial or WP plugin review? How much would it cost you to create an entire month's worth of content?
PremiumWP.Services is a newly-launched time-saving WordPress content creation service that provides expertly-written monthly WordPress content with PLR. This is a terrific service for everyone who sells or promotes WordPress services or products.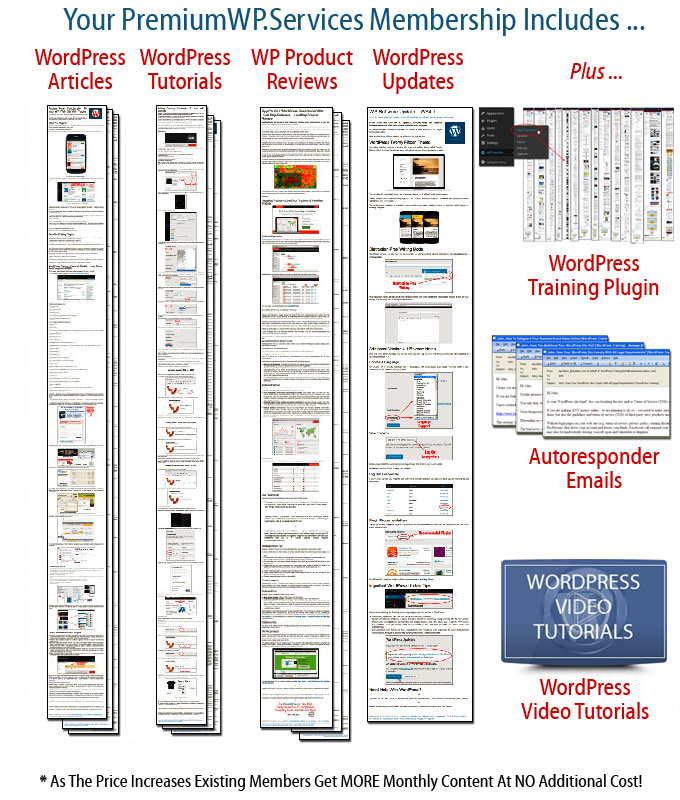 PremiumWP.Services not only saves you time writing content, it also saves you a ton of money on the cost (and hassle) of finding and managing freelance writers and gives you a massive advantage over other WordPress service providers.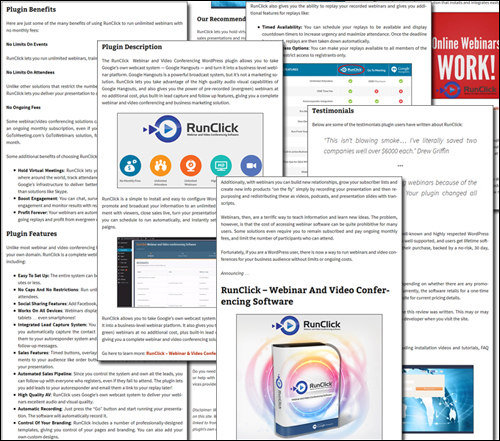 With PremiumWP.Services, you get monthly WP and business-related blog posts, tutorials and WordPress with private label rights "done for you" for your web visitors, clients and newsletter subscribers, plus list-building content and WP training content.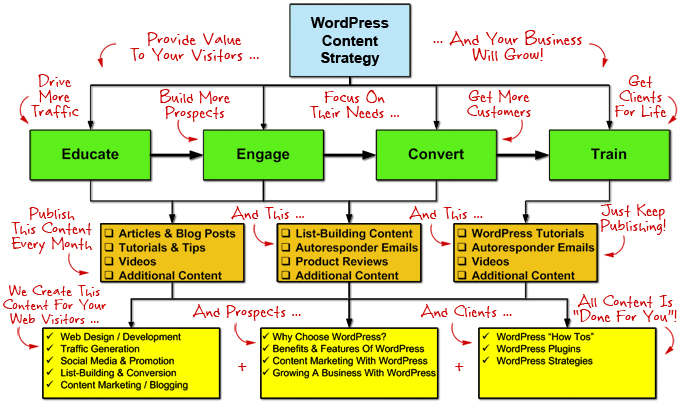 If you need quality content related to WordPress and are too busy to write it yourself or don't want to spend hundreds of dollars on outsourcing costs (plus time spent managing the content creation process), then you need to check out PremiumWP.Services.
Imagine being able to schedule an entire month's worth of blog posts, tutorials, plugins reviews, etc. in around 2 hours or less per month and having more time to focus on growing a better business. If this sounds like a smarter and more cost-effective content strategy for your business than the one you are currently using, then go here now to learn more: PremiumWP.Services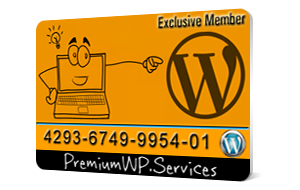 Note: PremiumWP.Services is an exclusive membership site with limited spots available. For expertly-written WordPress content with PLR done for you every month at the lowest price available, go here now:
***
Disclaimer: We are not associated with WordPress or any of the WordPress-related products written about on this site. We may derive a financial benefit from sales of products advertised, reviewed or linked to from this site. The product information on this page have been supplied from the plugin's website and websites that provide Premium WP Services